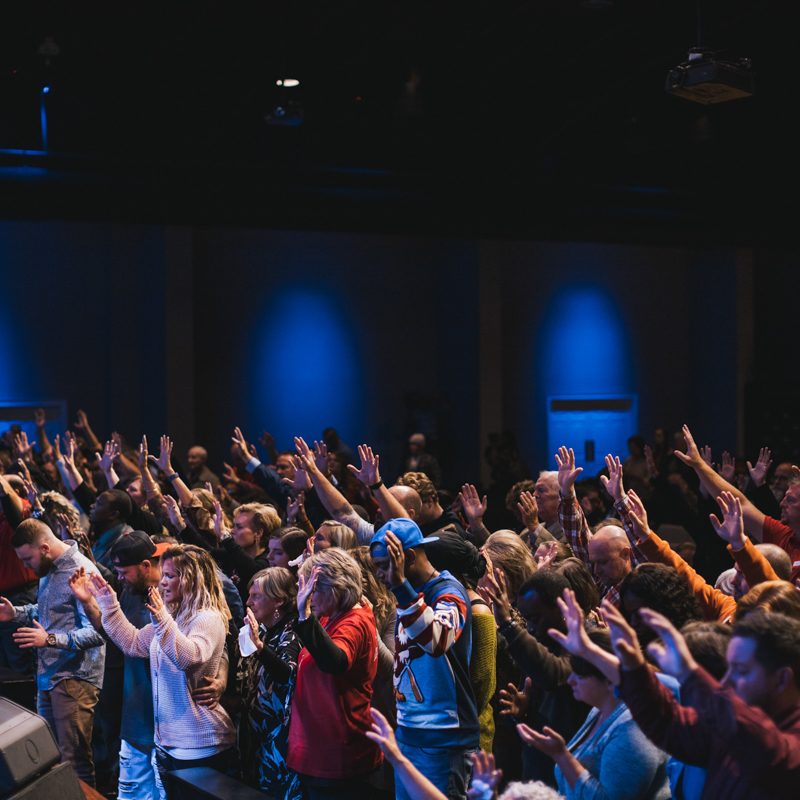 WHAT TO EXPECT DURING THE SERVICE
We are not your everyday average church. We believe in the full gospel including the gifts of the spirit and because of this, God moves freely in our church. We don't count our ministry as normal or common and we see God move each and every time we meet corporately.
MUSIC & SINGING
From the earliest of times, music and singing have been a natural expression of human emotions. The Bible contains many references which encourage people to worship God with music and singing. (Psalm 47:6; Psalm 150:3-5; Ephesians 5:18-19)
---
---

PRAYING FOR PEOPLE IN NEED
Christians believe in a God who answers prayer. In response to the Bible, we often will pray for those who are sick or have other needs by laying hands on them or anointing them with oil as symbols that we are agreeing with them in prayer. (James 5:14-15; Mark 16:18)
---

THE RECEIVING OF AN OFFERING
The receiving of an offering during a church service is so that God's people can perform God's purpose on earth. Money is a tool which Christians can use to spread the Gospel. God promises that when you put Him first with your finances, He will bless you. (Proverbs 3:9; Malachi 3:10; 1 Corinthians 16:2; 2 Corinthians 9:7)
THE DISPLAYING OF SPIRITUAL GIFTS
According to the Bible, the Christians of the early church were individually used by the Holy Spirit to manifest God's power and His will. Since the Bible gives no "expiration date" for these Spiritual gifts, we believe that the Christian can be and should be used by the Holy Spirit in the same way as the Christians of the early church. (1 Corinthians 12:1-31 & 14:1; Mark 16:17; Acts 2:4; Acts 2:39)
---

THE BIBLE & PREACHING
We believe that the Bible is the inspired and authoritative Word of God. Therefore, we use the Bible to encourage and inspire people to think rightly of God and to live accordingly. The Word of God is our standard upon which we place our faith and doctrine. (2 Timothy 3:16; 2 Timothy 2:15; Hebrews 4:12)
---

WHAT SHOULD I WEAR?
Come as you are! We're more concerned with meeting your real life needs than with what you wear. So, dress casually and modestly and you'll fit right in.
---

WHAT ABOUT MY CHILDREN?
At Abundant Life, we desire to see children not only come to know Jesus but to experience Him, too. Kid's Church is available for children from birth through 5th grade. It is located in the Children's wing.